phase 2 
listening to amano tsuki's new song for the new fatal frame WiiU <3
yumi's being angsty while odd's waiting for her to talk about her issue whenever she wants to. 50/50 its either ulrich or william related
s'all good friend. we made it out safely
next time won't be so safe
D: what happened?
went to LA to visit online friend with Milli
same old same old happens
smacking Milli whenever she makes her puns

using coloring language and screeching whenever i messed up in driving

shouting death threats at my friend's phone when it messed up on directions

got told i looked like i wanted to murder someone (something along those lines)
tl;dr, just stupid and mundane stuff happened and i blow it out of proportion
i also learned that i'm good with directions
MORE LIKE YOUR PHONE DESERVES TO ROT IN PHONE HELL
important fact to learn about me after today:
i am a very violent person with violent impulses. 
whenever i grit my teeth in anger, i feel like this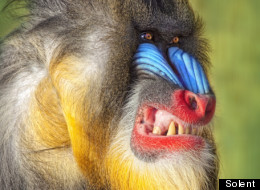 Your art is like semi-cartoon-y but you also have semi-realism sometimes and sometimes it's sketchy as f u c k but it always gIVES ME LIFE NEVER STOP PLS.
My style is still in the stage where its inconsistent and I have no idea what I'm really aiming for. I'm thinking of trying for Steven Universe, i.e. Rebecca Sugar. Seems cartoony and anime but still proportional which is what is real appealing to me
also the sketchy is mostly because i'm been too lazy/unmotivated to do actual linework. not sure if its a real big problem but i'm only planning it on sketches/doodles
But thank you, kind sir.  
yumi ishiyama, okuni, heather mason >:U (I DON'T KNOW ANY FATAL FRAME CHARACTERS OTHER THAN ONE OF THE FINAL BOSSES AHGH)
you kinda caught me off guard on heather mason

I got into Silent Hill and soon after befriended phantastus in like 2009 i just pay attention the most to SH4 stuff because Shy Stubbled Men are my weakness

also Eileen is my favorite fictional character of anything ever so

also Walter is terrifying

also liking SH4 explains why i really like Twin Peaks
SH4 is like one of the few games in the series I have yet to finish. I've played up to the world revisits and stopped after deciding attempting to stab the fat prison guard so I could get some key from him because I have the temper of a mama bear who's cubs are in danger. 
SH3 is only game I've bothered to beat more than once because of that Heather beam outfit and laser nnnnfgh
Yumi, Ruffnutt, Amethyst